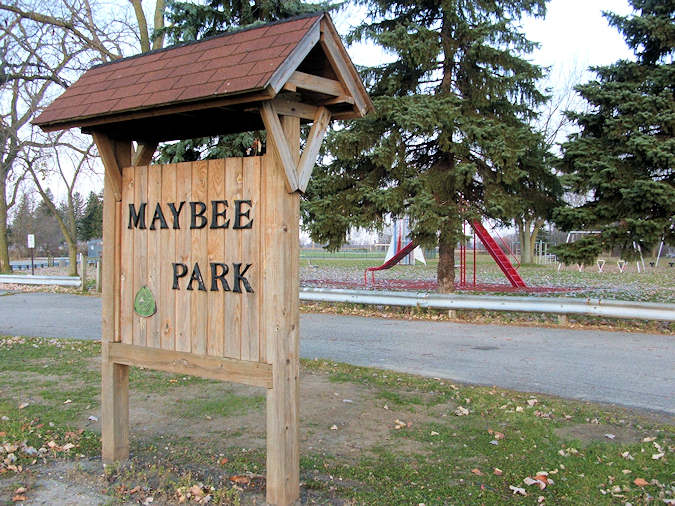 Shelter Info
The Village of Maybee has two shelters at Maybee Park. The first one with the W shape is the front shelter. This shelter has seating for 24 adults with four 6 foot picnic tables. The shelter also has electricity. The other back shelter (the white roof building in back of photo) has seating for 40 with four 8 foot picnic tables. This shelter also has electricity. There is no charge to reserve either one of the shelters. There is a $10.00 donation to the village for the use of electricity. There are grills located near both of the shelters

The park offers tether ball, volley ball, basketball, tennis, swings, slide, monkey bars and baseball for park visitors to use. A portable toilet is located at the entrance of the park but there is no running water available. Guests are asked to clean up any mess that is made before leaving the park.

To reserve the shelter call the village office at

734-587-2900

or email

clerk@maybeevillage.com

and leave your name, phone number, date you would like the shelter, which shelter, and if you require electricity. Please speak slowly and clearly and you will receive a call back if your request date is Open. Reservations are on a first come-first serve basis.
.