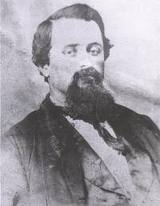 According to documentation the young boy known as Abram, came to Michigan with his parents either in 1842 or 1852, written documents have not agreed on the exact date. Abram received 60 acres of his father's land "situated in Exeter"  willed to him from his father. His father "Solomom died March 26, 1860". This land was later platted for the village of Maybee.
At the age of 30, Abram Maybee married Mary C. Moses on December 29, 1864. There were four children born to them. Three girls and a son. They also adopted another son.
At the age of thirty-nine years Abram Maybee and Joseph Klotz decided in 1873 to have the lands that they owned surveyed for a village. The Canada Southern Railway at this time was also being built through Maybee.
Abram and Joseph soon dealt in the business of selling village lots. They also owned a saw mill together according to the 1876 Atlas of Monroe County.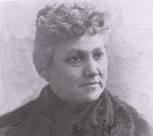 On January 6th and 7th, 1873, Delos F Wilcox surveyed the lands belonging to these two men. The land platted is part of Private Claims 352,495 and 274. After this was done, Abram Maybee and Joseph Kloz, both dealt in the business of selling village lots. According to the 1876 Atlas of Monroe County, Abram and Joseph also owned a sawmill together.
According to the death notice of Abram, it was read that he built all of the first houses and a hotel.
Abram's partner Joseph Klotz came from a family of ten children. His father's name was John, to my knowledge there was no mention of his mother's name. Joseph was almost as active in the village affairs as Abram. Joseph was married to a woman named Julia Cauchie.
In 1890 Abram Maybee retired, he was 56 years old. On Wednesday the 18th of May 1892 he died.
There were four children born to Abram and his wife. Adella, Elizabeth, George and Marilla. Abram Maybee and his wife also raised an adopted son named Seward. Seward is well remembered by many of the Maybee Villagers. He loved history and possessed an unusually keen memory. He kept a record of daily village happenings in a black book and delighted in pointing out facts to all the villagers. It is unfortunate that we do not know its whereabouts today.
In 1899 the village was incorporated.  The next big change came in 2013 when the village added a 546 acre parcel known as the Stoneco Quarry.