Maybee is located in northern Monroe County, about 12 miles northwest of Monroe. It is primarily a small agricultural town, about 2 square miles in size. It has a few dozen small businesses, restauran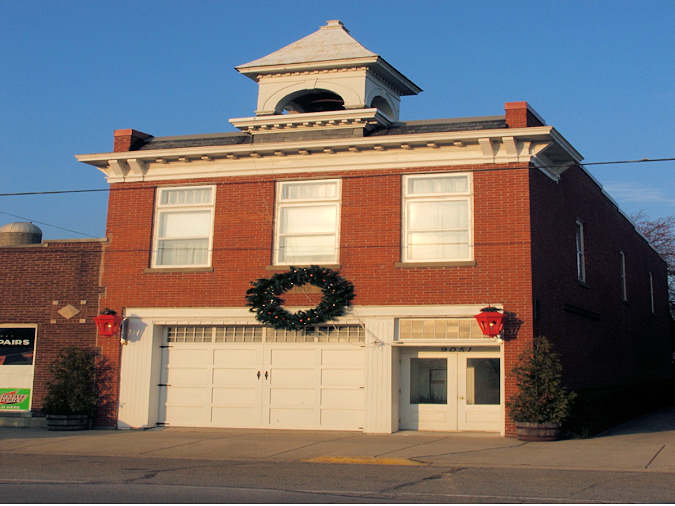 ts, a stone quarry and a grain elevator. Prominent buildings along the main street area includes the village hall and the Gaylor Community Center.
Maybee was named after Abram Maybee. He built a grist and saw mill here in the early 1870's. The area grew because of the large amount of timber found in the area, which developers saw as potential for making into charcoal. Several kilns were built originally, with the town eventually springing up around them. After the timber harvest, the area was settled by immigrants from the Palatinate states of Germany who were instrumental in "tiling" the land for better drainage. Many of their sturdy brick homes built between 1870-1900 still are present along farm roads in the area. In 1873, the Canadian Southern Railroad came through here and built a station, which helped stabilize the surrounding economy. It was eventually incorporated as a village in 1899 and remained the same until 2013 when it added a 546 acre parcel North of the village.
The People and Families of Maybee
The population of the village is 562.
In Maybee, about 55% of adults are married. The size of households in Maybee is larger than most.
It's notable that men are disproportionately common in the village.
Wealth and Education
In 2010, Maybee had a median family income of $60,000. Maybee is one of the richer villages in Michigan. A large stable middle class is one of the strengths of the village.
Maybee Housing
Of the housing in Maybee, approximately 76% is occupied by their owners. The average age of homes in the village is noticeably higher than in other similarly-sized communities.
Commuting
In Maybee, 96% of commuters drive to work.
Education
Most of the village is served by the Monroe Public Schools and is located in the extreme northwest part of the disrtrict, but the westernmost
strip of the village is located within the Dundee Community Schools district.
Safety
Maybee is part of the L.M.R. Fire Department and the fire department is located within the village limits. Police protection is provided by the Monroe County
Sheriffs Department.
Recreation
The Village of Maybee has a beautiful park that is available for the entire community to use with two covered shelter areas that may be reserved for family gatherings at no charge. There are also three baseball fields with a very active program for youth and adults both.
Village of Maybee, Michigan
Village Hall P.O. Box 36
Maybee, MI 48159